Project: D.I.Y. Shrink Plastic
I love shrink plastic because it contains a kind of magic that is part nostagia (I made Christmas ornaments with this stuff when I was a Brownie) and part wonder. The original brand-name shrink plastic is hard to track down and when you do, it comes in a kit with pre-printed sheets or it's a bit pricey, so when I found out you could make your own using #6 plastic, I had to give it a go.
What you'll need:
#6 plastic (I had good luck with to-go containers and berry boxes- check the bottom for the number 6 surrounded by the arrows)
scissors
markers or color pencils (good quality smooth-blending ones like Prismacolors work really well)
sandpaper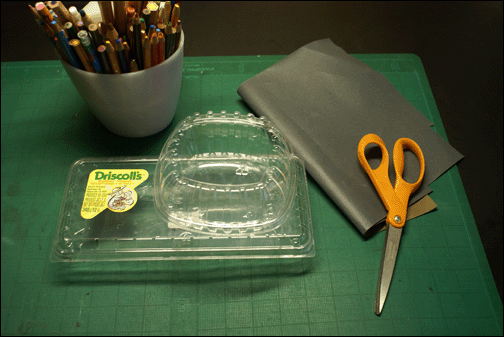 The first step is to find a flat and smooth area of the plastic to cut out and use. Keep in mind that the plastic will shrink considerably after it's heated.
If you're using markers (best to use permanent markers on plastic so they won't smear), you can go ahead and make your design, but if you're using pencil, you'll need to rough up the surface with sandpaper. It's also a good idea to go ahead and punch or cut holes in the plastic before you shrink it if you're making something like a pendant which needs a hole. The plastic thickens as it shrinks and makes it difficult to work with afterwards.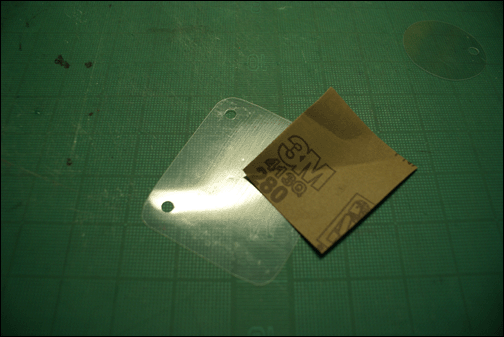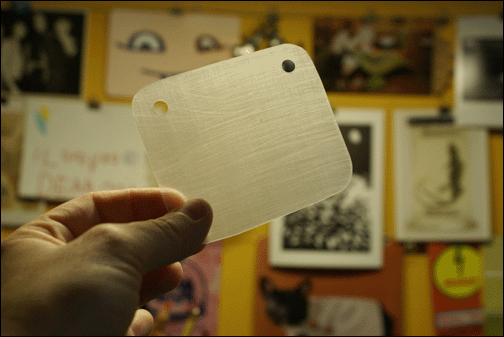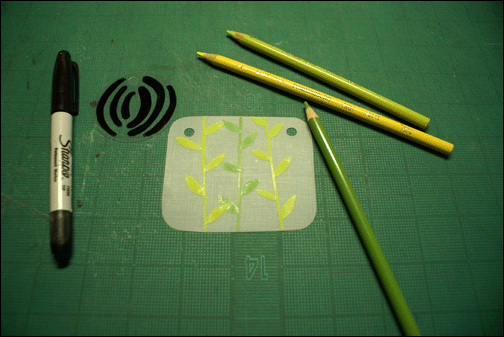 Preheat the oven to 250 degrees. Line a baking sheet with parchment paper and place the plastic pieces on it with at least 2" of space around them. They'll curl and move around a little bit during baking. Remember, heating plastic sometimes releases nasty fumes. Always turn the stove vent on or open a door or window while doing this.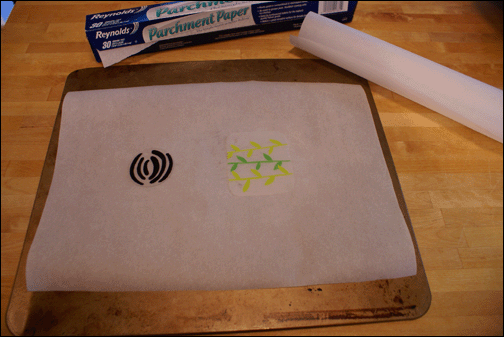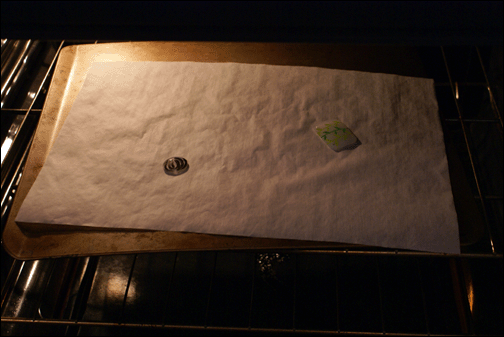 The pieces will start curling a few seconds after they're placed in the oven. Keep an eye on them with spatula in hand. After they curl, they'll usually flatten down on their own and finish shrinking, but if it appears that they're having some trouble flattening (the bigger the piece the more risk you have of it curling and sticking to itself) use the spatula to encourage it to flatten.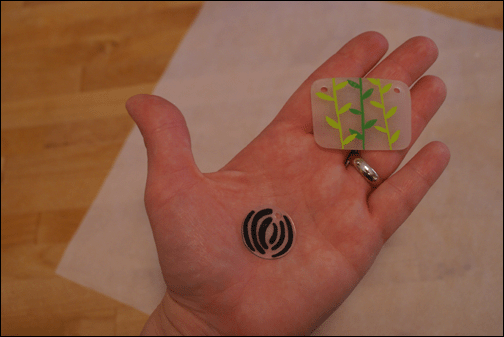 Ta-da! Done. I'd be hard pressed to tell the difference between this shrink plastic and the kind you buy. Yay.


Poopscape is written by Claire Chauvin, a craft-obsessed mother and photography teacher living in Houston, Texas. If you have a question or a compliment, have tried one of my projects and want to share with me, or just want to chat, please email me at claireATpoopscape.com.